Basil's Food List
*Everything is prepared with Gliders in mind (IE: No seasonings, oils, lowerfat foods, deseeded, low sugar, etc...)


BML
yogurt
yogurt fruit juice
carrot and apple juice
mealworms
turkey
broccoli
cottage cheese
various baby foods
honeydew melon
corn (fresh & baby corn)
mushrooms
carrots
peas
sugar snap peas
snowpeas
canteloupe
raisins
cranberrys (dried & juice)
apple (red & green)
A sunflower seed LOL...
red bell pepper
grapes
blueberries
strawberrys
peaches
cheerios
sweet potatoes
butternut squash
mango
papaya
eggs
pineapple
coconut
chicken
etc... List will be kept updated.

*For Thanksgiving Me, Mya, and
Tony get a special dinner! :-)~



Click here to go back to Basil's homepage...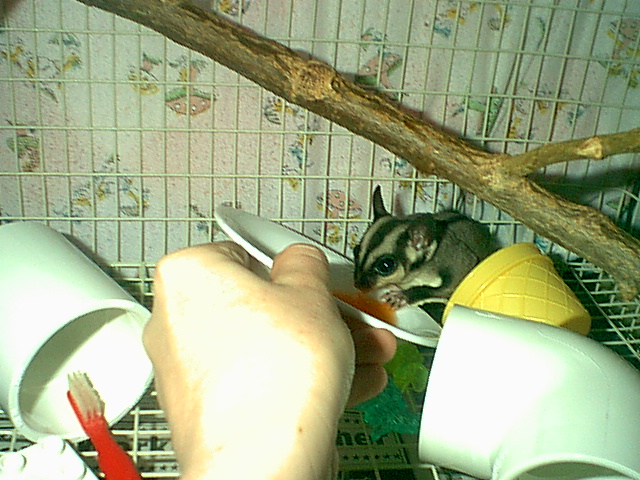 Or click here to see Basil's Photos!




Click here to go hang out at Glider Central

* Please do not take anything off this page without my permission.
Thank you. BMXgirl (Mya's & Tony's Human)